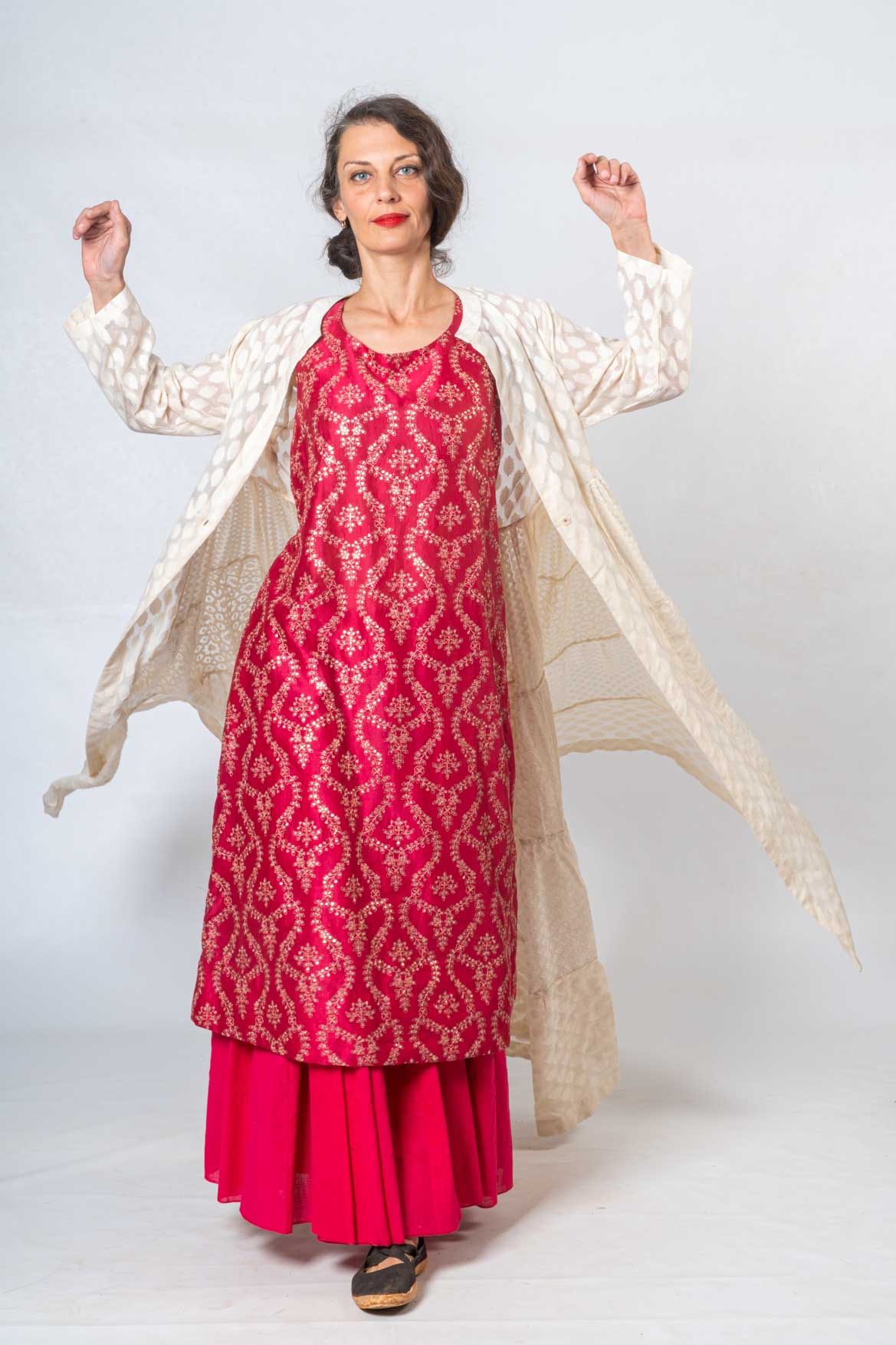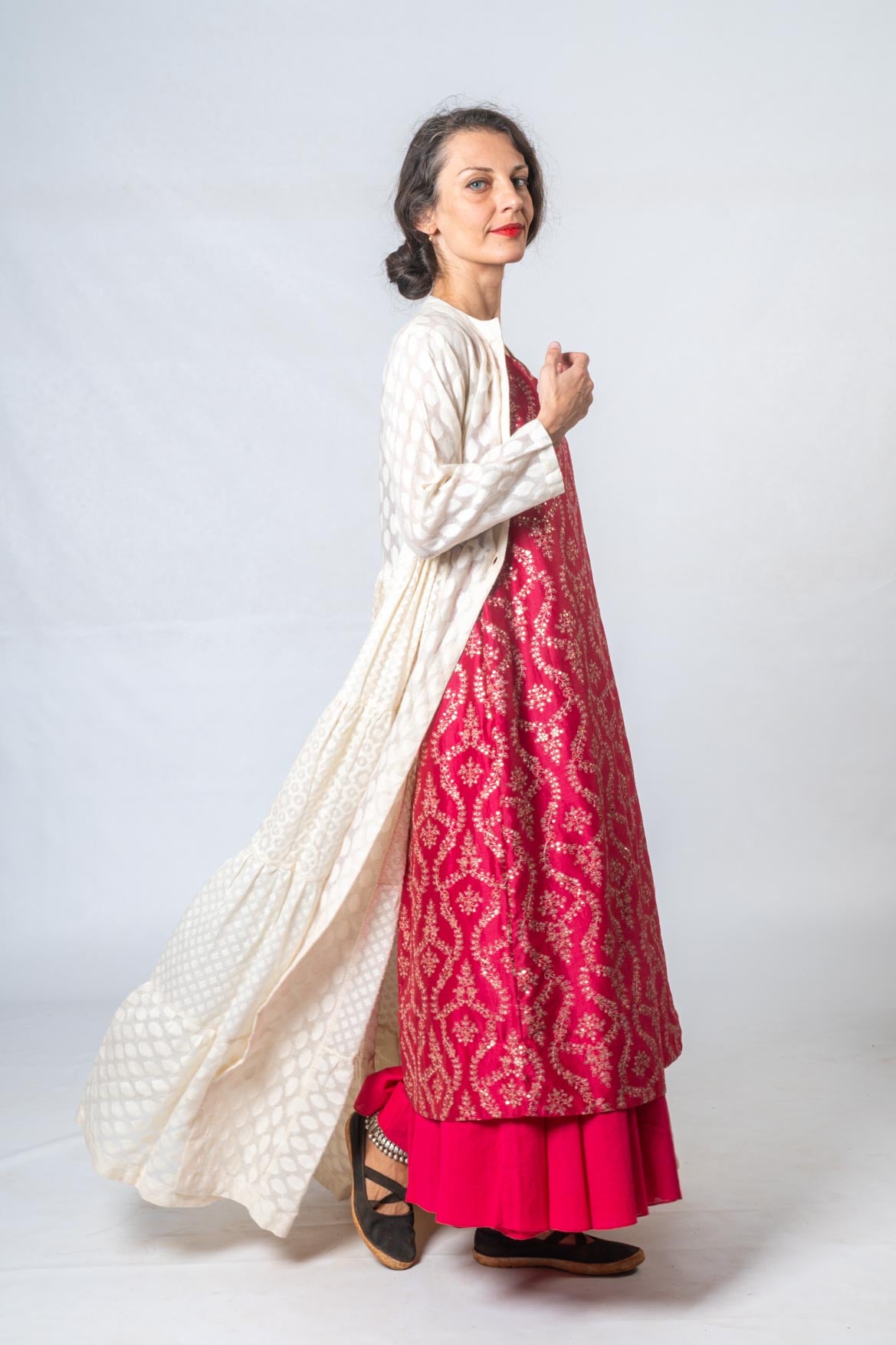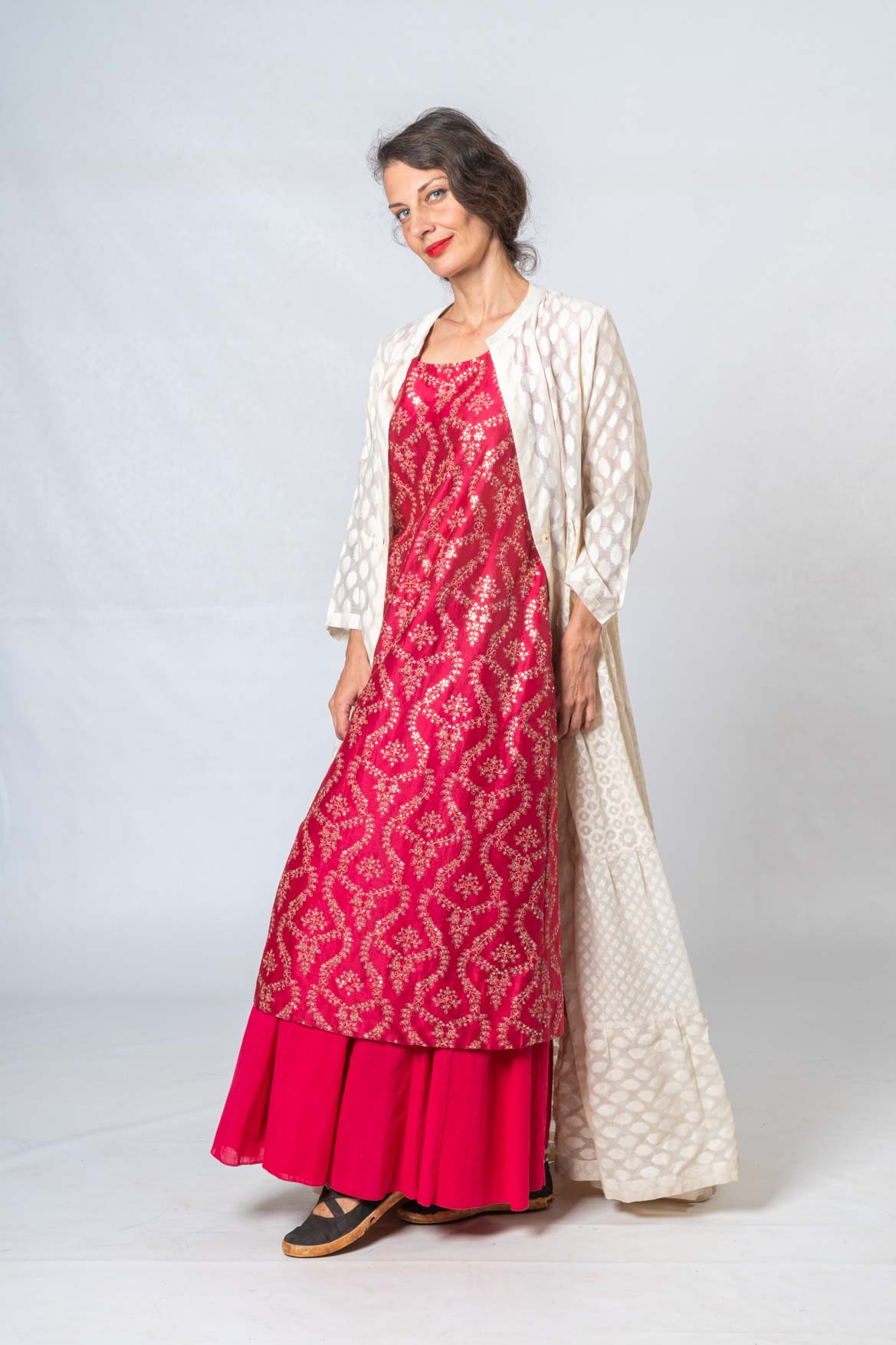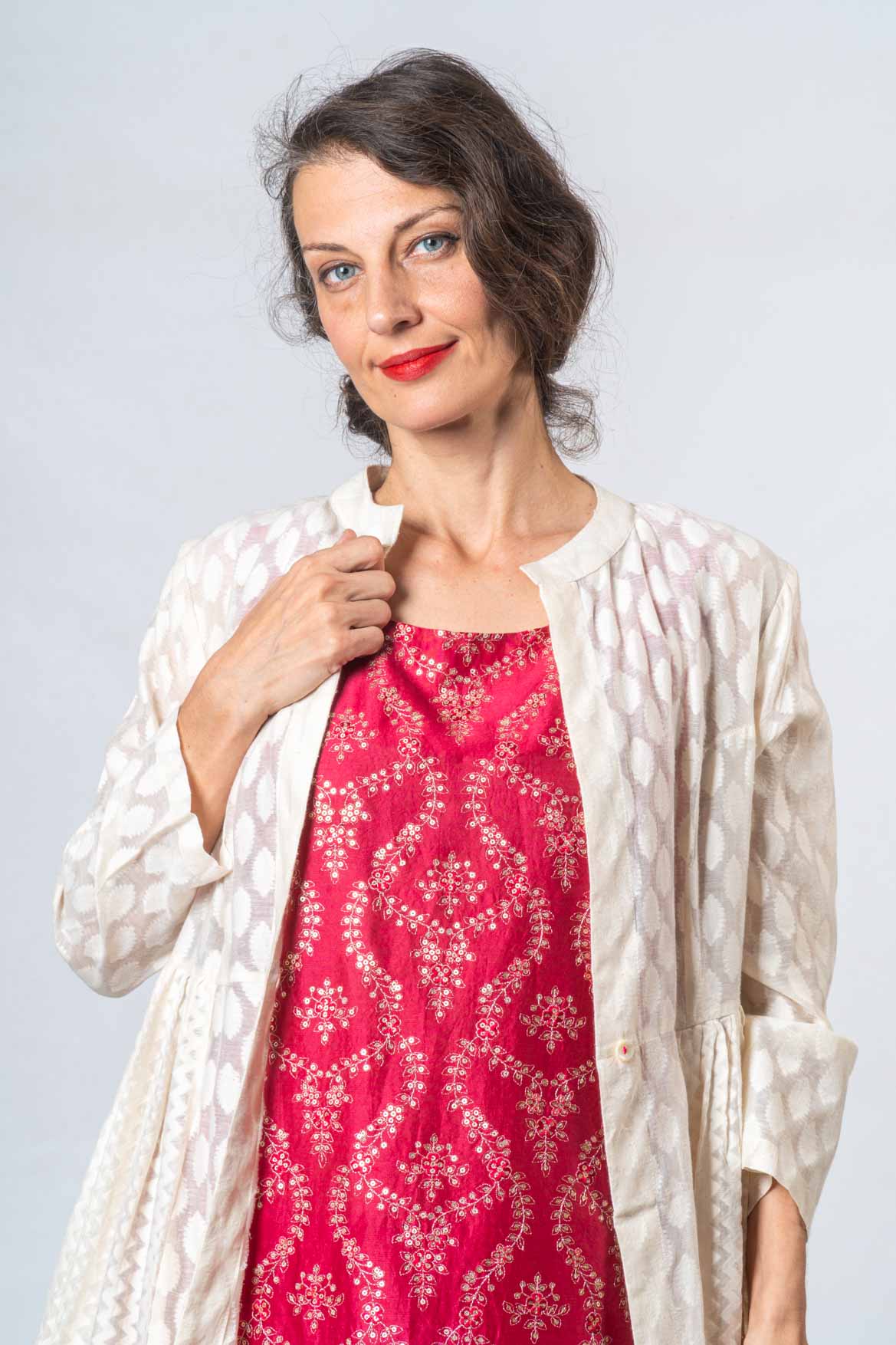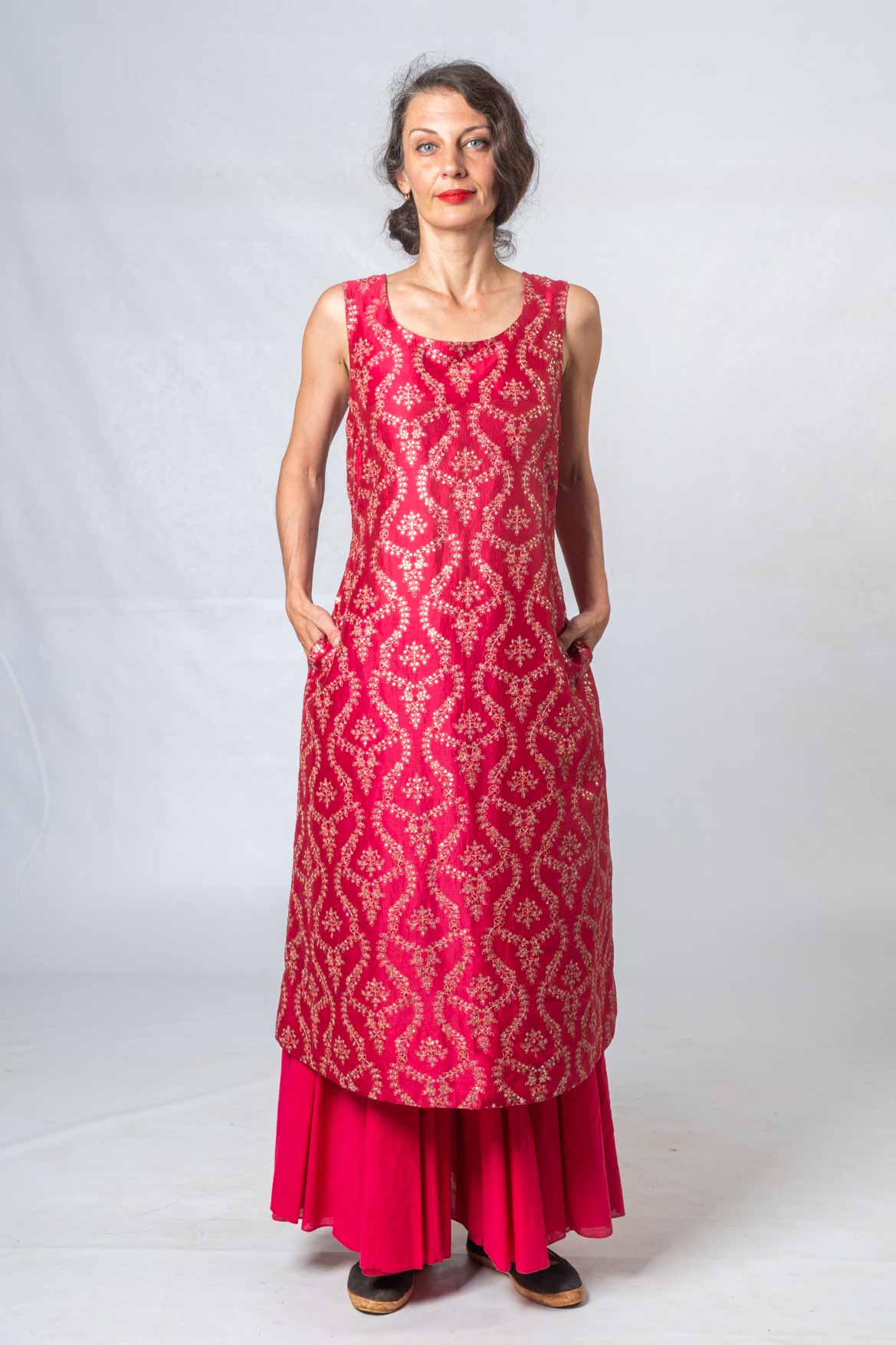 Cutwork Jacket with a Silk Kimkhab Dress and Gorma Skirt- ELAM SET
Cutwork Jacket with a Silk Kimkhab Dress and Gorma Skirt- ELAM SET
The serene regal white jacket intrigued with prominent pink Kimkhab dress. Best suited for being exclusive in any celebrated get-together. The set has a lustrously textured cutwork jacket with a silk kimkhab dress and Gorma skirt. KimKhawb means 'small dream' in Persia, has been referred to as -cloth of gold in ancient times and has been cultivated by virtue of the royal families, and this one is done in the cultural city of Varanasi in Northern-India By Varanasi weavers.This pink setPure silk and metal thread called zari thread woven together at varanasi, known for it exquisite hand weaving for royalty.
Wash Care : Dry clean only
FAQ
Can you add sleeves to a sleeveless dress/top?
Yes, we can custom add sleeves to tops and dresses depending on the cut of the particular piece. Please email us on marketing@upasana.in with your custom requirement of length and upper arm measurement.
Do you have a pick up facility if we want to return an item?
Sorry, we do not have a courier pick up facility in case a return is needed.
Can I change my order once placed or make additions to my order?
Yes, changes can be made to your order if it hasn't been dispatched. You can write to us on marketing@upasana.in for the same and your queries shall be addressed.
When will my order be delivered/ dispatched?
We believe in conscious consumption of clothing. Usually an order is dispatched within 24 hours of placing an order, on occasion when a piece is specially being stitched for you as we try to keep our inventory low and make fresh pieces as per order it might take up to 72hours for dispatch. We believe in conscious consumption of clothing