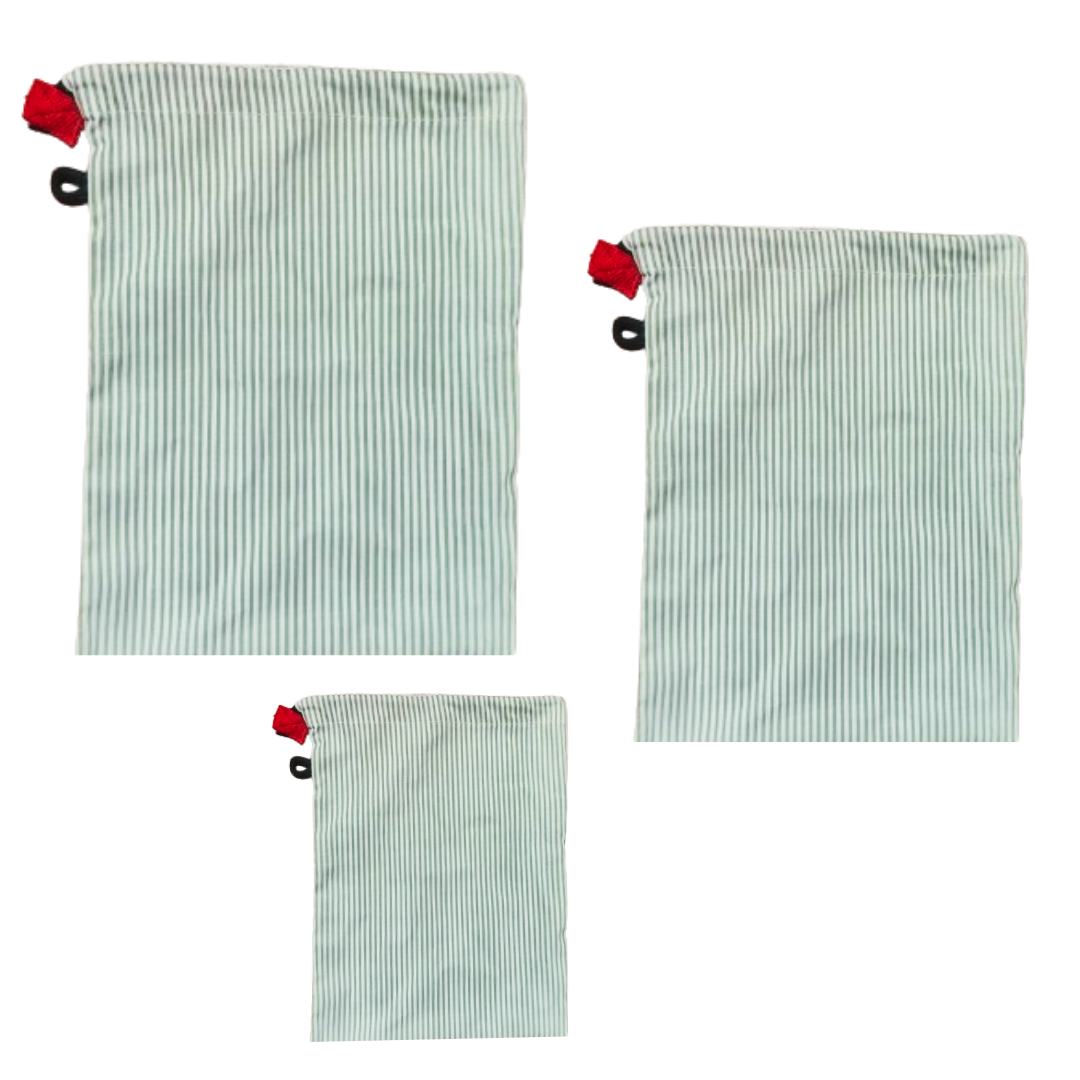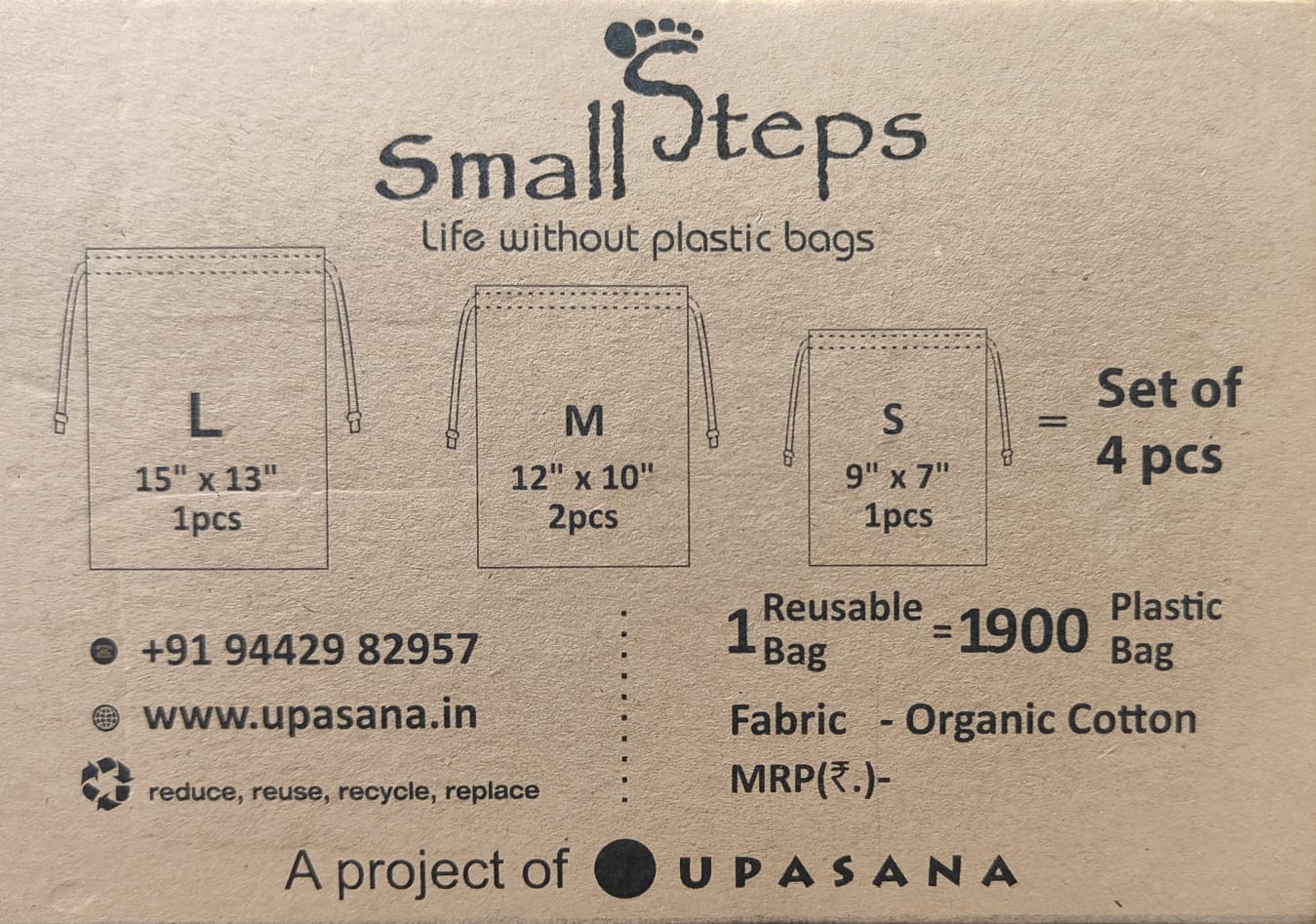 Small steps grocery bag set of 4- PACK OF 5
This set is a versatile and eco-friendly collection of reusable bags designed to help you reduce plastic waste while embracing sustainability. Crafted from high-quality organic cotton, these bags are not only functional but also environmentally conscious.
Set of 4: This set includes four bags, providing you with a variety of sizes to suit different needs and occasions.

Large (L): The set includes one large bag, perfect for carrying bulky items, larger groceries.

Medium (M): Two medium-sized bags are included in the set, making them ideal for everyday grocery shopping, organizing items in your home, or as general-purpose bags for a variety of tasks.

Small (S): There's one small bag included, which can be used for packing snacks, small groceries, or for organizing small items while on the go.

Fabric - Organic Cotton: The bags are made from organic cotton, a natural and biodegradable material. Organic cotton is grown without the use of synthetic pesticides and fertilizers, making it a more environmentally friendly choice compared to conventionally grown cotton.
Wash care : 
- Machine wash
FAQ
Can you add sleeves to a sleeveless dress/top?
Yes, we can custom add sleeves to tops and dresses depending on the cut of the particular piece. Please email us on marketing@upasana.in with your custom requirement of length and upper arm measurement.
Do you have a pick up facility if we want to return an item?
Sorry, we do not have a courier pick up facility in case a return is needed.
Can I change my order once placed or make additions to my order?
Yes, changes can be made to your order if it hasn't been dispatched. You can write to us on marketing@upasana.in for the same and your queries shall be addressed.
When will my order be delivered/ dispatched?
We believe in conscious consumption of clothing. Usually an order is dispatched within 24 hours of placing an order, on occasion when a piece is specially being stitched for you as we try to keep our inventory low and make fresh pieces as per order it might take up to 72hours for dispatch. We believe in conscious consumption of clothing